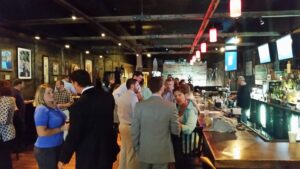 Definition: Support organizations (including accelerators and incubators, Rapid Loans Fast organization and networking groups) and specialty resources, such as sector-specific business support groups.
Recommendations for NWPA's Ecosystem: "Collaboration among Resource Providers is relatively low and informal. There is no entity that organizes ecosystem activities or ensures collaboration. Entrepreneurs find it difficult to navigate the ecosystem and resources are not well-publicized. Many Resource Providers offer general business support rather than industry or technology-specific expertise."
How can I get connected?
Erie's Entrepreneurial Ecosystem is expanding. There are a number of ways to get connected:
Sign up for our Newsletter highlighting entrepreneurs, local support opportunities, and ecosystem news.
Reach out to us or another resource provider at the links provided to the right.
See the full list of events below and attend!
Watch your peers share their perspective as Erie Entrepreneurs.